From the author:
---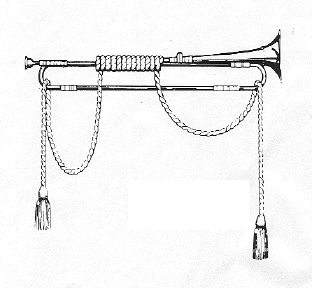 This site is in no way authorized by or associated with Schilke Musical Products, Inc. The information, opinions, and comments contained herein are the sole responsibility of the author and not of Schilke Musical Products, Inc., except for the obvious quotations from company brochures and the writings of Renold Schilke.
Up until July 1999, Schilke Music Products, Inc., had no official presence on the web or an e-mail address. Now there is an official site.
Although Schilke may be reached by e-mail (an e-mail address directory is on the official site), they have said that they prefer to deal with potential customers by telephone or in person and they are still very happy, upon your request, to mail to you a hard copy of the free horn brochure (with beautiful pictures of the horns), the free mouthpiece brochure, and their price list. They also stand ready to answer any question you may have by phone.
They are very informative, helpful and kind when one speaks with them on the phone. They will also provide you the date of manufacture of any of their horns upon telephone request. Contacting the company directly for information is easy and usually very satisfying. Visiting the shop in Chicago is also very interesting and pleasant experience. I encourage you to do this if ever the opportunity presents itself.
The company may be reached as follows:
Schilke Musical Products, Inc.
4520 James Place
Melrose Park, Illinois 60160
Phone (708) 343-8858
Fax: (708) 343-8912
Information contained herein has come from many different sources, some from published accounts and much of the other from informal correspondence and conversations, as well as my own personal experiences. The accuracy of the information here presented is dependent entirely upon the accuracy of the information I've received. To the degree possible, I have relied upon verifiable information, or at least the best information I could find. Although I have kept decent records of my sources, this is not an academic paper and I have not footnoted sources nor added a bibliography. I have frequently, however, acknowledged the source of the information where it appears for those who did not wish to remain anonymous.
---
I have been interested in and a loyal customer of Schilke for many years. I have a 14A4a mouthpiece which I got when I was in high school when each letter and number was still hand stamped. When my first real pro horn was stolen while I was in college, my parents home owner's insurance company gave me the choice of any pro trumpet available since the stolen horn, a LeBlanc (Paris), was no longer being imported and was not available. I chose a Schilke B1 and have played one ever since. Over the years I have accumulated a number of Schilke trumpets and virtually all the stock, and many custom, used Schilke mouthpieces between size 14 and 20 for my students to try and to learn how mouthpiece variables effect the performance of the piece.
I have never encountered a Schilke product which I would not be proud to use or own. Even the flugelhorn. Thus, The Schilke Loyalist.
In 1997, when I first subscribed to the trumpet players usenet newsgroup (rec.music.makers.trumpet) and to the trumpet players mailing list (TPIN), I often found myself responding to questions about Schilke products because there wasn't any place on the web to get the answer. At about that same time, I was in contact with Phil Smith, the proprietor of Dallas Music, a used musical instrument store, about the purchase of a Yamaha Euphonium he had for a former trumpet student of mine. Phil, at least at that time, monitored the music newsgroups and posted occasionally for sale notices for the used instruments he had on hand. He became aware of my Schilke posts and offered to put up web space, as public service and at his expense, if I would come up with some Schilke information. I decided to undertake the challenge and began researching and writing. About 14 months later, in March 1999, The Schilke Loyalist was launched. It originally contained, as part of an appendix of sorts, the earliest material now found at my Trumpet Gearhead site.
I post this site as a tribute to Mr. Schilke, the great products he designed and the company makes, and as a public service to those who are interested in the finest trumpets available.
I am grateful for and here acknowledge all those who have written to me and shared with me their experiences, knowledge and in a notable number of cases, documents, catalogs and papers. This site is really a group effort, shared by all those who are Schilke Loyalists.
I welcome your comments, observations, and corrections. I would appreciate any additional information that you have which you think I might enjoy or would be a valuable addition to the site.
---
The Schilke Loyalist
© 1999 - 2006 by James F. Donaldson
All rights reserved