Jim passed away in 2017. This page is here so the site archive is complete.
---
Schilke T-shirts and Ball Caps
---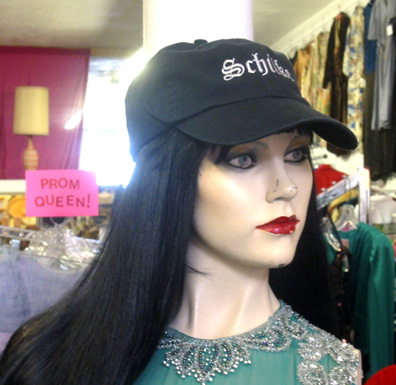 With permission from the Schilke Music Products, Inc., I maintain an inventory of Schilke t-shirts and ball caps to sell. Perhaps the quiet confidence of knowing that one is playing the finest and most elegant of brass instruments and mouthpieces is all the Schilke Loyalist needs to look great. Or, perhaps, a discrete but inscrutable article of Schilke personal adornment will give you an even greater edge...
In either event, here's what I've got:
T shirts: black (of course) heavy weight prewashed 100% cotton t-shirt with Schilke in the familiar Cloister Black script and natural trumpet logo, screened in silver on the left breast. Very cool. Comes in sizes S, M, L , XL and XXL. Cost $17, including shipping and handling in the United States and Canada.
Pictures of the t shirts coming soon. Watch this space.
If you'd like one in some other size (say, XXXL), or a sweatshirt, polo shirt, or turtleneck, let me know I'll try to add it to the next order, and let you know what the additional cost might be so you can decide if it is worth it. Don't be shy.
Ball caps: an adjustable low profile unconstructed brushed cotton twill cap of high quality with the familiar script embroidered in silver across the front. One size fits all, in any color you want, so long as it is black. Want to see more pictures of the cap? Go here.
Cost $20, including shipping and handling in the United States and Canada.
These items are all currently in stock. Please feel free to e-mail me if you any questions, or just send your check or money order, along with your t-shirt size if that's what you want, to:
Jim Donaldson
Address removed

I also accept payment through Paypal, which allows you to use a credit card for payment. This also accelerates the shipping date. Use my e-mail address (E-mail address removed) as the payee.
Those interested who live someplace other than North America (and I've shipped goods to the UK, Sweden, Germany, Italy, the Netherlands, and Japan), should write first to be advised of the additional postage charge which differs depending how far you are from Denver and how big a shirt you wear.
This is good stuff and I am not aware of anybody ever being unhappy with their purchase. Send it back if you don't like it for a full refund.
Your Satisfaction is Guaranteed.
---
The Schilke Loyalist
© 1999 - 2007 by James F. Donaldson
All rights reserved